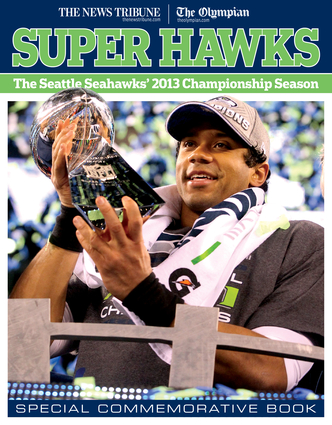 In an effort to be a better sports writer, I am trying to devour as many sports-related books as I can.
I finished "Super Hawks: The Seattle Seahawks' 2013 Championship Season" from Triumph Books. It contains clippings and photos from articles from The News Tribune and the Olympian.
The book is a nice recap of the 2013 season and goes in-depth with a lot of the Seahawks' best players. It also gives a week-by-week recap of the team's season. If you're a Seahawks' fan, this is a good book to have on your coffee table.