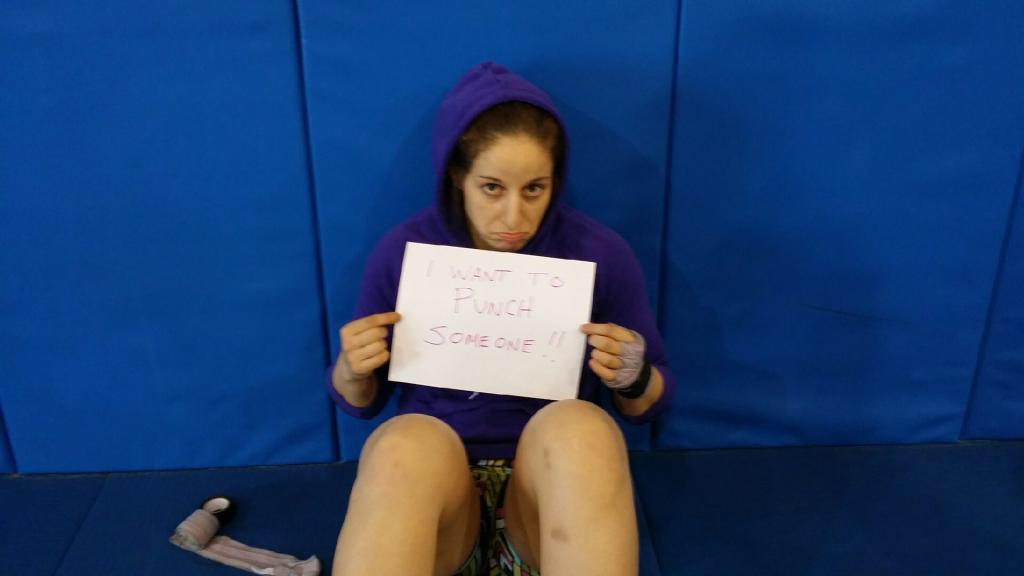 UFC fighter Sarah "Cheesecake" Moras is itching for a fight.
In the last several weeks, Moras (4-1 MMA, 1-0 UFC) has been training for her next contest in the octagon, as well as asking for another bout inside of the octagon. Today she released a photo on her Twitter asking UFC matchmaker Sean Shelby for a fight.
Over the years Moras has earned victories over Helena Martin, "TUF 18" winner Julianna Pena and Christina Barry. Her first exposure to the octagon and a wider MMA fanbase happened during the "TUF 18" season. An injury prevented her from being on the show's finale but she later earned her first victory in the octagon after she defeated Alexis Dufrense back in July 2014.
Moras hasn't competed since the Dufresne fight yet there are plenty of opponents who would a be good challenge for the Cheesecake warrior. Here are a couple of suggestions.
Leslie "The Peacemaker" Smith
The Peacemaker is one of the most resilient fighters in the UFC and Moras is not afraid to get into the mix. This would be one heck of a scrap in the octagon that would leave fans on the edge of their seats.
Jessamyn "The Gun" Duke
Like Moras, Duke hasn't had a fight in quite some time. Duke has also been working in the gym at CSW in preparation for her next foray in the octagon. Both fighters have good hands and an ever-evolving ground game. Although Duke doesn't have a lot of experience, Moras would turn heads and make waves in the MMA world if she beat one of the Four Horsewomen.
The UFC has their events mapped out until June but there is still plenty of time to bring Moras on a card, especially if it's held in her home country of Canada. She could step up and replace an injured fighter on short notice.